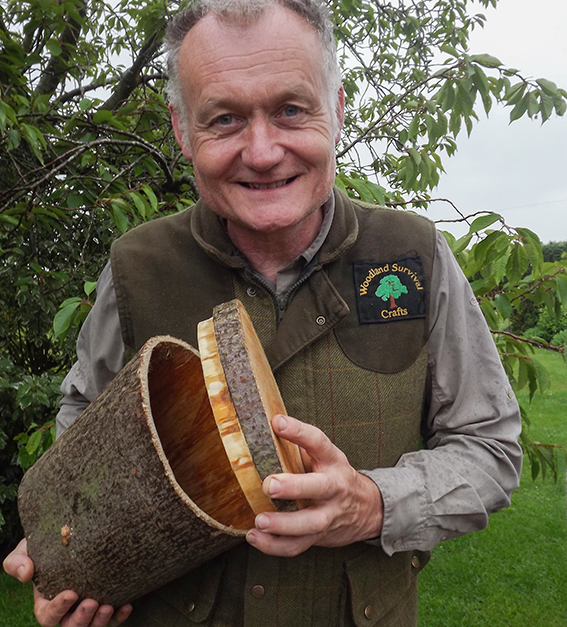 "Learning how to read the landscape and knowing how to ask questions are a couple of my core values and through this I have gained much confidence and understanding."
Dave set up Woodland Survival Crafts in 1995 following ten years in more conventional outdoor pursuits particularly building the activities programs as well as the teams of instructors.
His real passion has always been in the woodland skills as a way of developing peoples confidence and over the years his instuction became training and progressively mentoring.
In 2007 he instigated the development of what is now the Bushcraft Professional Practice group within the Institute for Outdoor Learning, which promotes good practice of wilderness based skills within education.
He was awarded Leading Practitioner within the IOL in recognition of bringing people together and forming useful levels of learning and development.
Dave says "Quality bushcraft is such a universal set of skills as well as mindset and I find that each year there is another aspect of how to utilize it for the benefit of others."
We're very glad to have Dave involved with the Global Bushcraft Symposium, both as a speaker and the lead on one of our theme camps.
---