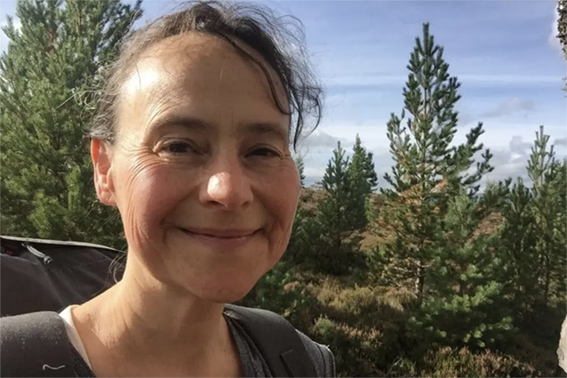 Jennie is an ethnobotanist who has spent the past 30 years working in the conservation and outdoor learning sector.
Originally from London, Jennie moved to the Highlands of Scotland in 1995 where she worked for award winning reforestation charity Trees for Life (TFL) leading and coordinating their volunteer work weeks and, then subsequently, designing and delivering a training course for all their work week leaders.
In 1998 Jennie started Wild things! an award-winning conservation and environmental education NGO. To date Wild things! have worked with over 18,000 participants, running a wide variety of programmes such as forest schools, bushcraft courses, digital detox breaks for women, conservation work (such as habitat restoration projects through the removal of invasive plants) and, more recently, a programe called "Silver Saplings" supporting the isolated elderly accessing areas of natural beauty. During her time at Wild things! Jennie also established a suite of accredited training courses such as Woodland and Coastal Activity Leader Training for people wanting to support and guide others accessing nature in an inspiring and meaningful way.
Since 2018 Jennie has been working as a freelance consultant and educator focusing on her primary passion, plants. She has been running courses and workshops on introduction to plant identification and uses for a variety of clients from The Woodland Trust to Forestry Commission to the general public. Jennie also is a frequent botanical vlogger.
For more information about Jennie, you can visit her website at jenniemartin.co.uk.
---