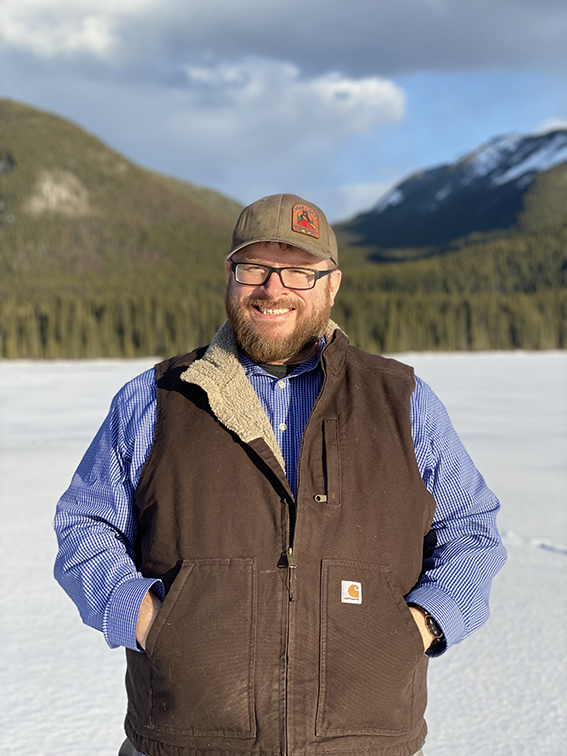 Jonathan "JMAC" McArthur grew up in a military family, living across Canada. As a youth, his father instilled a love for outdoor pursuits including canoeing, camping and hunting. This lead to Jonathan's interest and involvement with Scouting and Army Cadets. Over the past 14 years, Jonathan has been involved with Ground Search and Rescue (GSAR) in Alberta, Canada. He has held numerous board positions within the local team and provincial association. He continues to contribute to the community as a Search Manager for the Royal Canadian Mounted Police (RCMP).
Jonathan currently serves as a regular force member of the Royal Canadian Air Force (RCAF) and was promoted to Warrant Officer in 2021. As an Air Maintenance Superintendent he works as the Armament Production Manager at 4 Wing, Cold Lake, Alberta. Jonathan served as the Deputy Officer Commanding for 10 years on the 4 Wing GSAR Team. This demanding secondary duty saw deployments to aircraft crash sites in the most austere environments.
Additionally, Jonathan has organised and led multiple cold weather and summer survival training exercises, most notable being Exercise Frosted Flier. The students of this mult-week training exercise, RCAF Pilots, Aircrew and Technicians, completed the course in January, during the most extreme cold Canada has to offer. During his tenure Jonathan is reintroducing "Northern Bushcraft" into many facets of GSAR Survival Training. He teaches province wide in Wilderness Living Skills, Boreal Operations, Basic SAR Skills and SAR Leadership. He has combined his enthusiasm for both SAR and outdoor education to create a unique learning environment for all skill levels.
Jonathan was recognised by his friend and mentor Mors Kochanski with his Wilderness Living Skills and Survival Instructor Certificate in November of 2017 and again in a public ceremony on Mors' 79th birthday party near Bear Lake, Alberta in 2019.
Bear Lake Bushcraft Company is JMAC's latest personal endeavour. It includes public and private instruction, various handmade pieces of kit and a public display of his efforts to share "Northern Bushcraft" knowledge globally. He is committed to teaching on-land training to youth and adults in First Nations Communities and has collaborated with Karamat Wilderness Ways, Mammut Bushcraft, Wildside Adventures, NIKO Wilderness Education and Boreal Wilderness Institute to provide outdoor education.
Jonathan has travelled to many festivals as a guest speaker, some of which include Frostbite Traditional Camping Symposium in Alberta, Bushcraftestivalen in Sweden, Wilderness Gathering in the UK and Winter Camping Symposium in Minnesota, USA. In May 2022, Jonathan joined the Board of the Canadian Challenge International Dog Sled Race, an annual competition based out of the northern community of La Ronge, Saskatchewan.
Jonathan served on the Board for the 2019 Global Bushcraft Symposium as the Logistic and Volunteer Coordinator. Currently he is the Communications Officer for the 2022 Global Bushcraft Symposium.
---
See other GBS speaker profiles
See other members of the GBS 2022 Organising Team