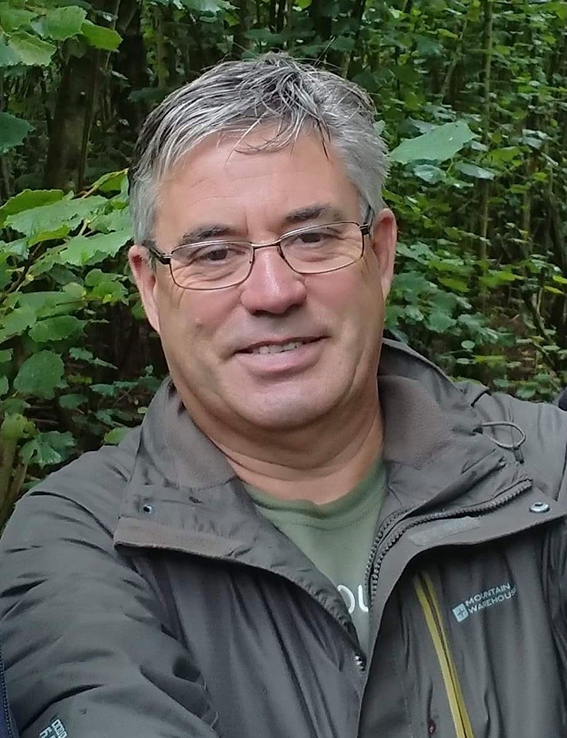 Terry has nearly 40 years' experience of outdoor activities and working with edged tools. He volunteers with The Scout Association and is a founder member and Manager of the National Scout Active Support Unit called Bushscout UK, which runs skills days for adult leaders in Scouting throughout the UK. Bushscout is made up of volunteers most of whom have been, or still are, active Section Leaders, and all of whom have a passion for teaching traditional and practical Scouting skills to other Scout Leaders.
Terry grew up in East London after moving from Dorset at the age of nine (bit of a shock to the system). He learned his trade whilst attending Hackney Construction College, qualifying with Advanced City and Guilds in carpentry and joinery and spent the next fifteen years working (slaving away) in London for The Peabody Trust where he was a (much abused and under-appreciated) joiner.
"My love of the outdoors was born from my childhood days in Dorset wandering and playing in the woodland areas tracking foxes, throwing sticks at conker trees and stickleback fishing (yep that was playing in those days). Moving to London didn't curtail my love of the outdoors exploring all the parks and open spaces became a passion (armed with an I-spy book) Hampstead Hth, Wanstead Park, Hackney Marshes and the River Lea to name a few and now more recently walking our boarder terrier Tess through Epping Forest.
The outdoor inspiration came from watching the likes of Jack Hargreaves and the exploits of Huckleberry Finn also my old Scout Leader Ron (Skip) running regular camping trips away and monthly work days at the scout hall cooking sausages on sticks, tidying the stores, cutting back trees all very simple but important life skills. Ron (Skip) was a big influence on the decision to become an adult volunteer with The Scout Association (TSA) and also why I encouraged my own children (son and daughter) to join the adventure, today we live in such a sterile environment kids need an outlet for adventure and I strongly believe scouting can provide that."
Terry has a wealth of practical experience and has contributed towards The Scout Association Haynes Outdoor Adventure Manual, Scouting Magazine and The Bushcraft Journal, whilst also spending the last 10 years developing Bushscout UK. He also shares his exploits via his social pages Old Man Woodcraft.
We are delighted that Terry is leading the Youth Engagement Camp in the GBS Theme Camps.